This innovation allows you to send emails from any software product (CRM, e-commerce, desktop application, website) via SendExpert servers.
What does this give?
Consider the following situation.
For example, you have your own online store. You send a transactional email: messages about payment, new products or regular emails to customers.
Using a regular SMTP server connected to your SOFTWARE, you get a minimum of control over the letter and, accordingly, cannot track what happens to it after sending. By connecting SMTP from SendExpert, you will be aware of all client actions: whether he received the letter, when, on which device, in which country and city he opened it, whether the client followed the links, or unsubscribed from the emails and what reason he indicated.
In addition, you get a huge potential for automation of your system.
You will be able to communicate more effectively with the client, setting up the automation of all processes so that your subscriber will receive only the information in which he is most interested.
Similarly, you can automate the process of «resuscitation» of clients. You create a letter by placing a special offer in it, such as a promotion or discount. The system keeps track of subscribers who have not made any purchases for a long time, and automatically sends a pre-prepared letter for this segment of the base.
So, using SendExpert SMTP server, you get:
– high speed of sending letters;
Since the letters are sent through a dedicated pool of servers.
– control and statistics;
All letters are recorded in your account, and you can track their status.
– feedback receiving;
You can configure web hooks for each letter to provide feedback to your system. You can configure interaction with the system for each of the following actions:
Letter sending
letter delivered
letter opening
Link following
Delivery error
Email unsubscribing
Mark as SPAM
– letter segmentation that are sent by project;
– control over the unsubscribe pages and statistics on subscribers that unsubscribed;
– ability to use your own domains to calculate statistics.
This is only part of the tasks that SendExpert SMTP server solves!
How to configure
It takes no more than one minute to connect SMTP from SendExpert. To start using transactional emails, go to the section «Transactional emails».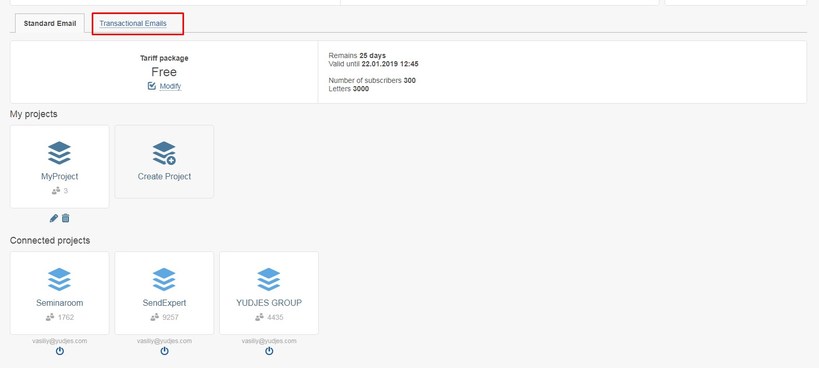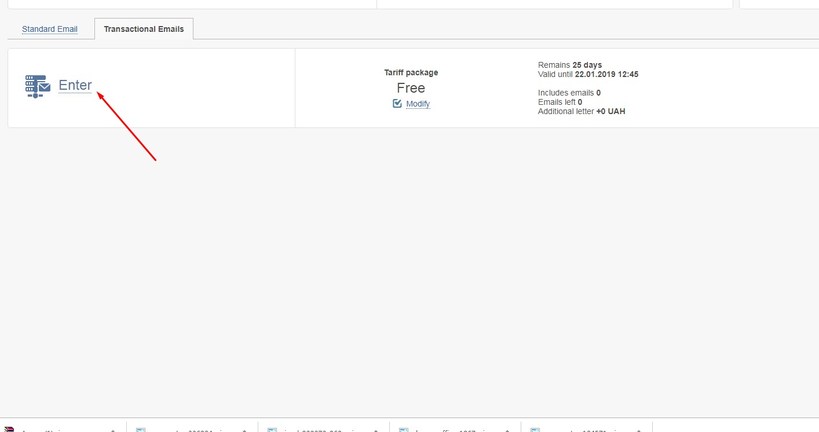 In the «Settings» menu of your account, select «Use SMTP».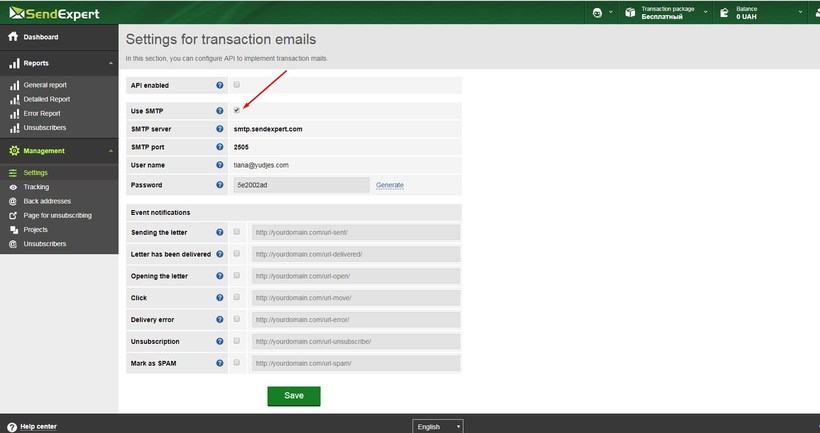 This activates the individual settings for connecting via SMTP server:
Path to SMTP server
SMTP connection port
Username
user password
It remains only to change the server address on smtp.sendexpert.com in the settings of your store and specify the username and password that you receive in your SendExpert account.
These are all the actions that are required of you. Spending less than a minute on the setup, you get full functionality to manage your letters.
We hope that the innovation from SendExpert will allow you to improve the interaction with the subscriber, making it more consistent and effective!
You can calculate the cost and choose the most favorable tariff on our website.