Formation of emails in SendExpert has become easier because now you can use a block editor.
Let»s see on a specific example how it is easy and convenient to create a high-quality newsletter in a couple of minutes.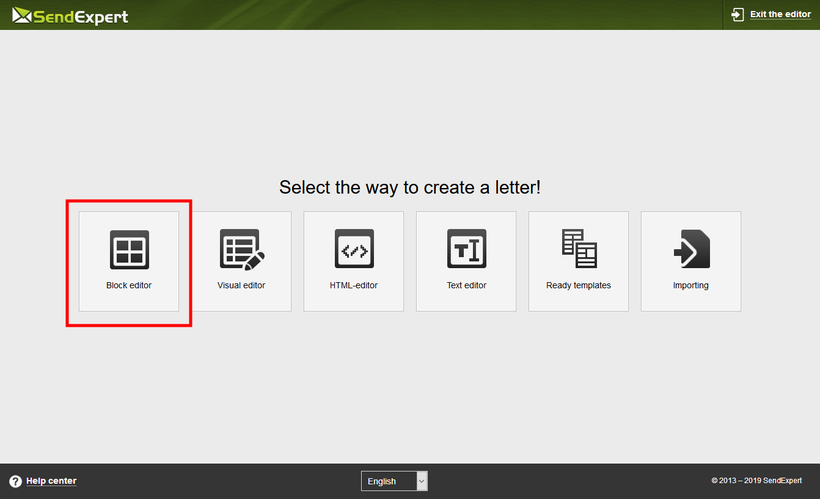 On the first stage the system offers you to use template, that were built for you.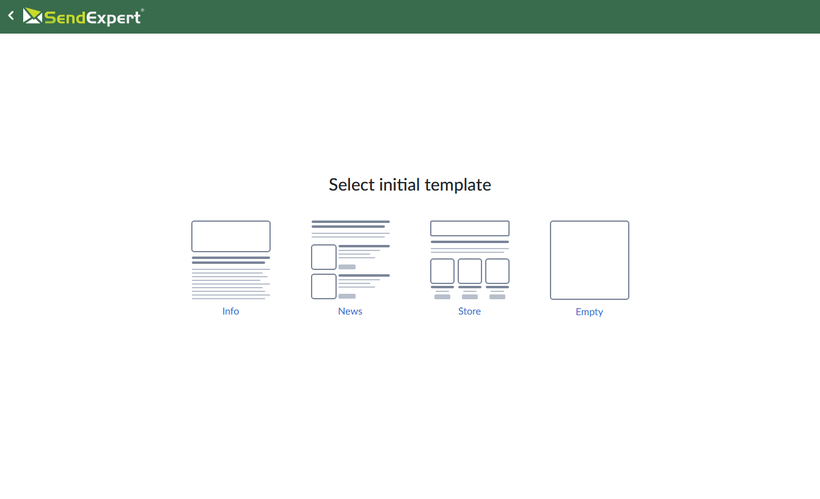 For example, choosing the template «Info», you can see simply constructed blocks. These blocks can be moved, it is possible to add new ones, to duplicate them or delete.
In order to make a new block in the email, it is enough to drag it from the left menu.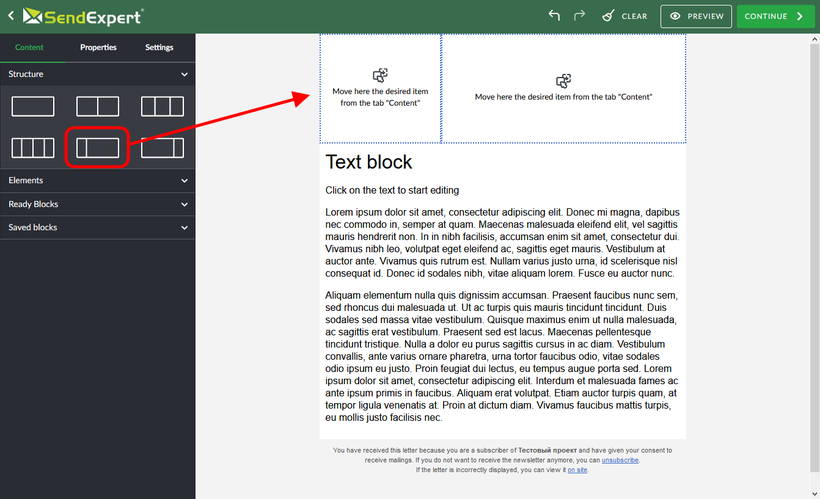 Now let us place in the left column a logotype of a company with link to a website. For this, we drag the block «Image» from the tab «Elements» to a required column.
In an appeared window we download the logotype and specify the link to the website.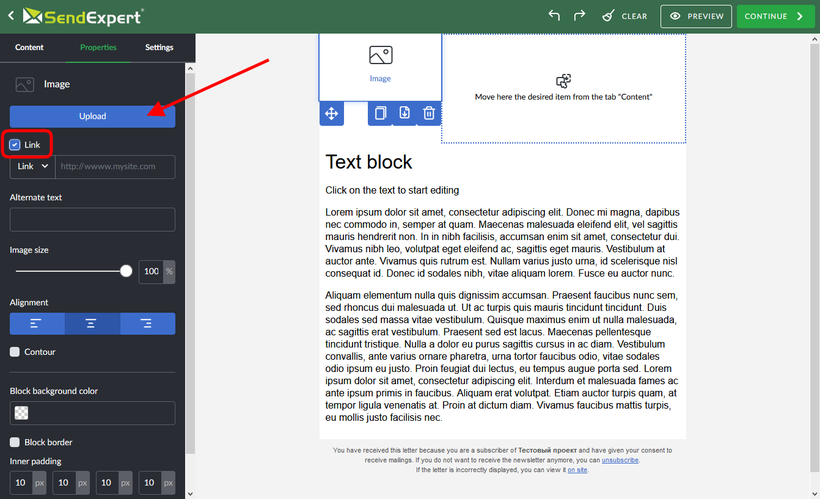 Using a convenient file manager, we can choose a required photo or download it directly from our computer. For ease of navigation, the file manager has the possibility of making collections, downloading several photos at ones and carrying out all the necessary actions with them.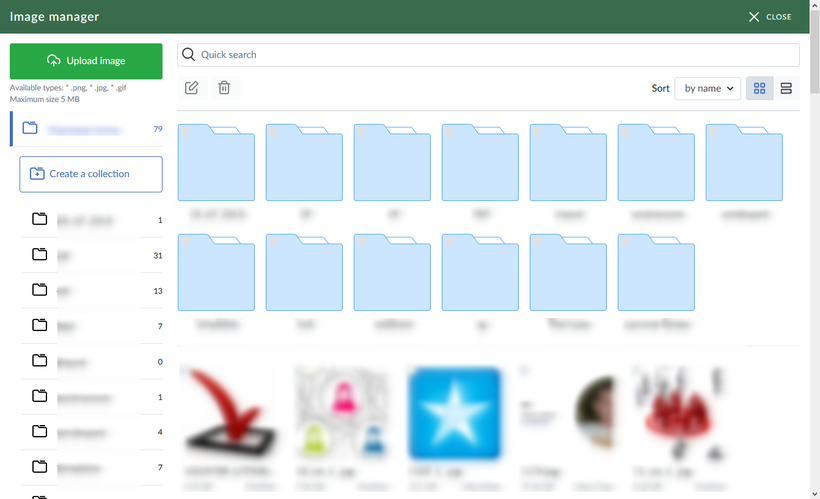 The email begins to have an appropriate look.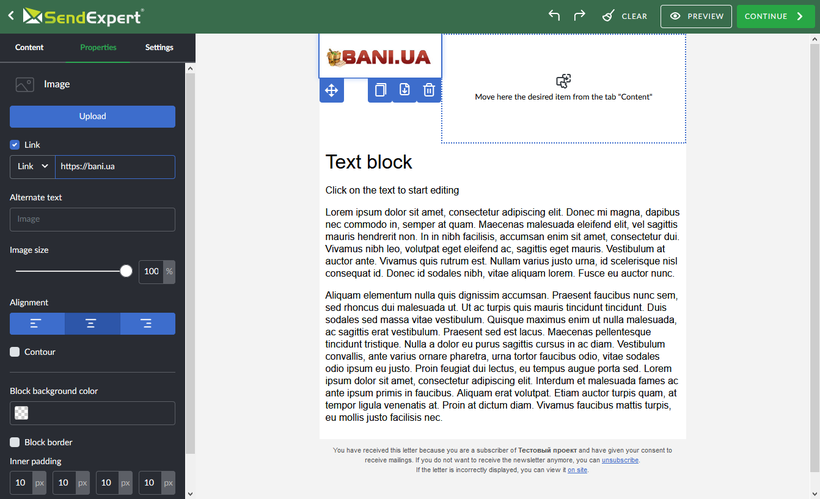 We add a block with social networks in the right part of the headline.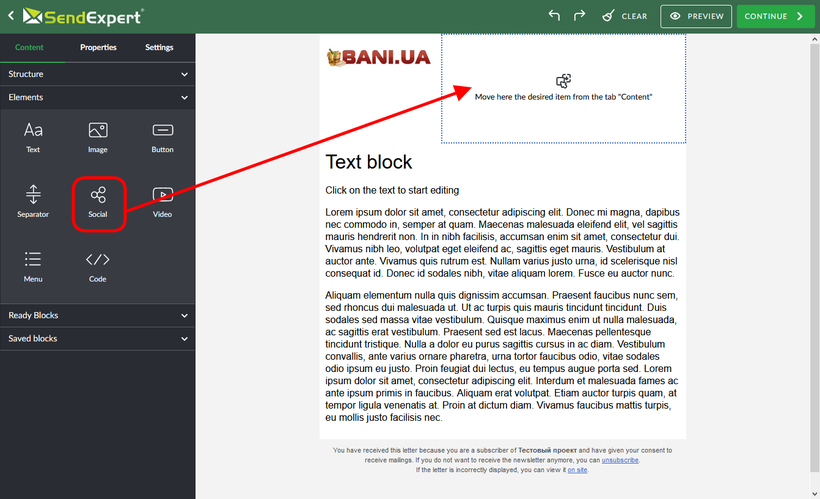 We choose necessary socials buttons, and adjust their look and size. Then indicate links to web-pages in the social networks and place them by the right edge.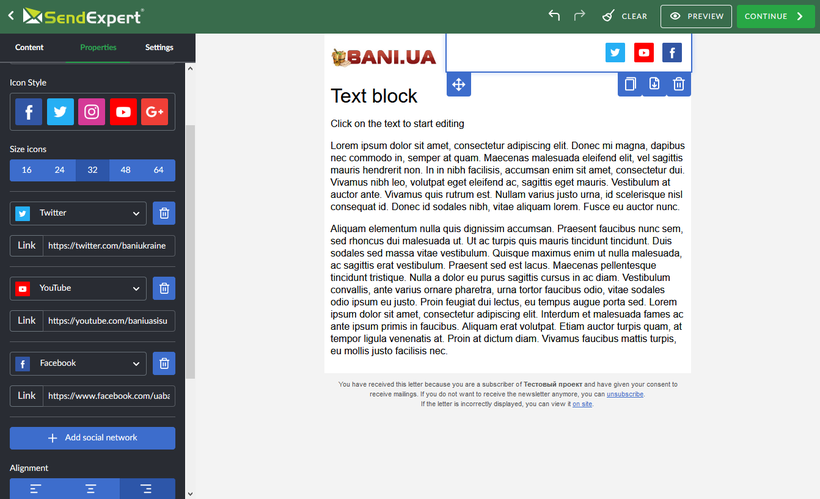 Also, using the elements «Text», «Image», «Divider» we easily form a signature and a footer of the letter.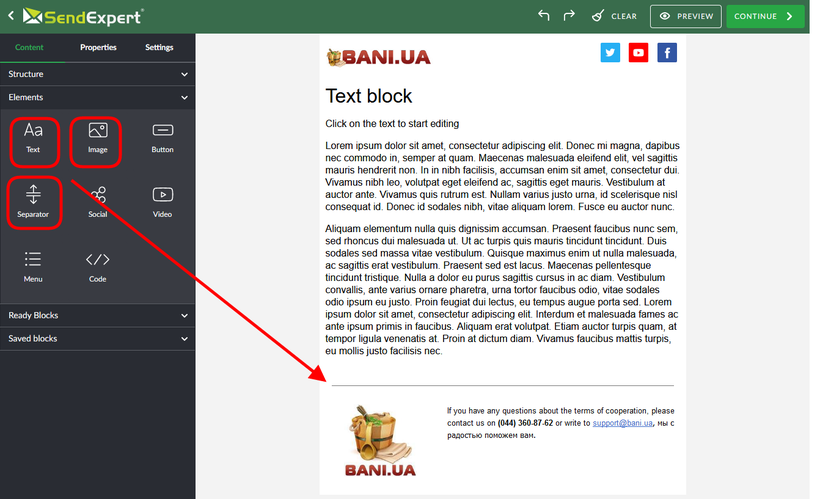 In the tab «Settings» we adjust a background image, font, and outsets, and fill the email with content.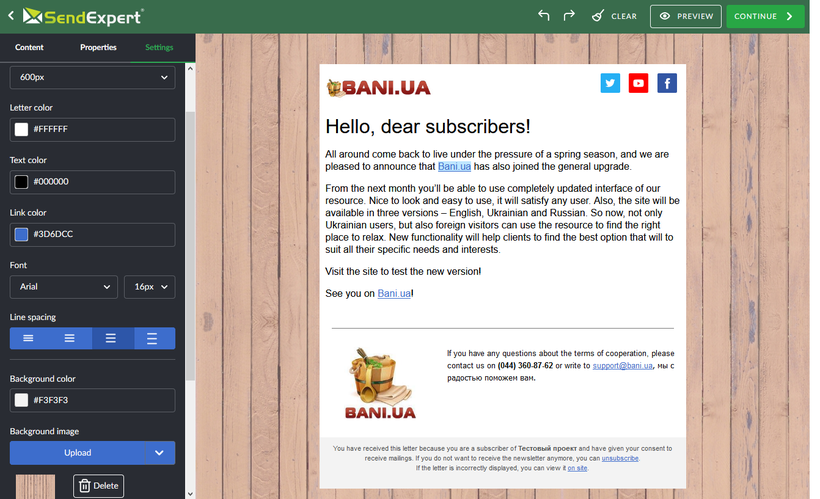 So, in a few minutes we have completely created a beautiful and adaptive email ready to be sent.
As you see, the letter which has arrived completely corresponds to the made template and looks beautiful.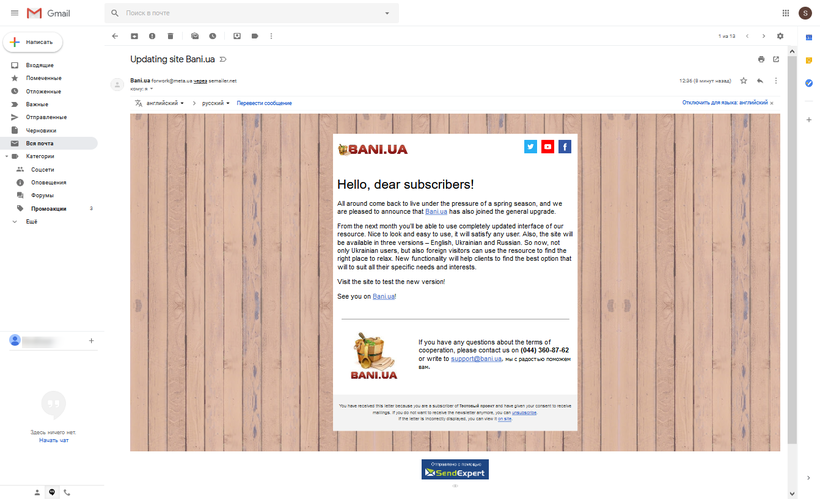 This example has shown only a small part of the possibilities the new block editor gives to the users of the SendExpert service. With the same easiness and simplicity, you can add video, menu, buttons, you can do a background field, change size of the newsletter and images, save ready blocks and do even much more!
Also, another aim has been achieved: emails are completely adaptive now, and it is equally comfortable to read them on mobile devices as well as on laptops.